For over two decades, Volant has been synonymous with the exclusive, luxury end of the ski market. They use premium materials and produce in limited numbers only – manufactured by hand.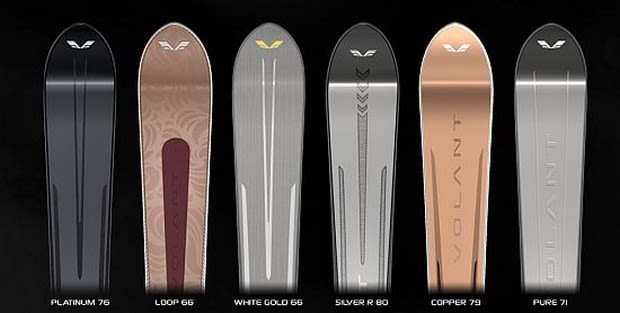 The outstanding reputation of Volant's products stems from their exacting philosophy: Only the best materials, only the most innovative constructions go into crafting icons of unparalleled beauty.
A thin, full-length Steel Cap covers the entire ski and allows for exceptional power transmission to the edges. VOLANT has the worldwide patent on this construction for skis of high-grade steel.
Each VOLANT ski is characterised by its unique Steel Cap construction of high-grade steel, which combines a soft flex, direct power transmission and high torsional rigidity. It is based on an idea by brothers Hank and Bucky Kashiwa, who founded VOLANT in 1989.
There is a very good reason why VOLANT skis are produced in limited numbers only – and are therefore sold out every winter: it takes time to produce, by hand, a luxurious and sophisticated work of art from high-grade materials.